Rates & Booking Info
Isle Of Palms, SC
Are you interested in an inshore fishing charter trip? Book one today! Call Capt. Legare at (843) 810-0495 (Eastern Time Zone for purposes of calling times), email him at legare@headshakercharters.com or you can use the form on the right. Relying upon tide charts and decades of fishing and boating experience – and depending on your flexibility - Legare will recommend the optimum day and time to help ensure a fun, productive Charleston, Isle of Palms fishing excursion.
Deposit & Cancelation Policy:
We require a credit card to reserve your fishing trip. We hold your reservation with the card number, exp date, security code, and billing zip code. Trips can be can be cancelled without penalty up to 7 days before charter.  If canceled between 7 day and 24 hours before charter, card will be charged 50% of cost. If canceled 24 hours or less, the card will be charged the full amount.
Most dates can be accomodated, but please give us an alternate date as well.
Legare will contact you to confirm your date. In the event that a particular date/time would not be suitable for fishing, Legare will work with you to choose a better alternative for a sucessful fishing trip.
18' Hell's Bay Marquesa
This skiff is great for inshore fishing, with its rough-water capability and shallow draft. Perfect for couples and small groups.
Rates:
1/2 day (4 hours): $550
3/4 day (6 hours): $700.
Rates are for 2 guest
24' Yellowfin Bay Boat
This center console boat offers the perfect design for exploring the shallows, with plenty of space for groups.
Rates:
1/2 day (4 hours): $550.
Rates are for 2 guests;  $75 per each additional guest.
      Cash, Venmo, Credit Cards accepted 
Rates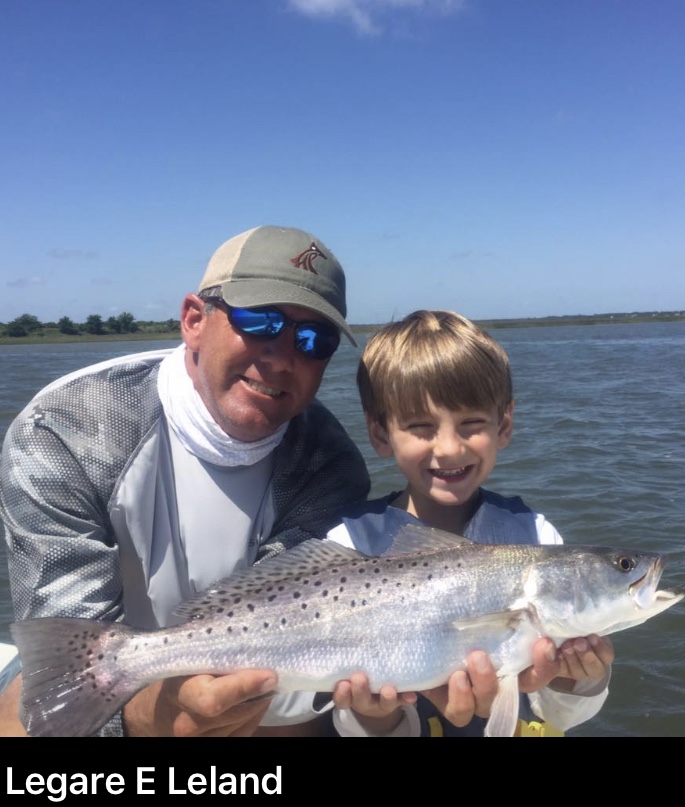 843-810-0495