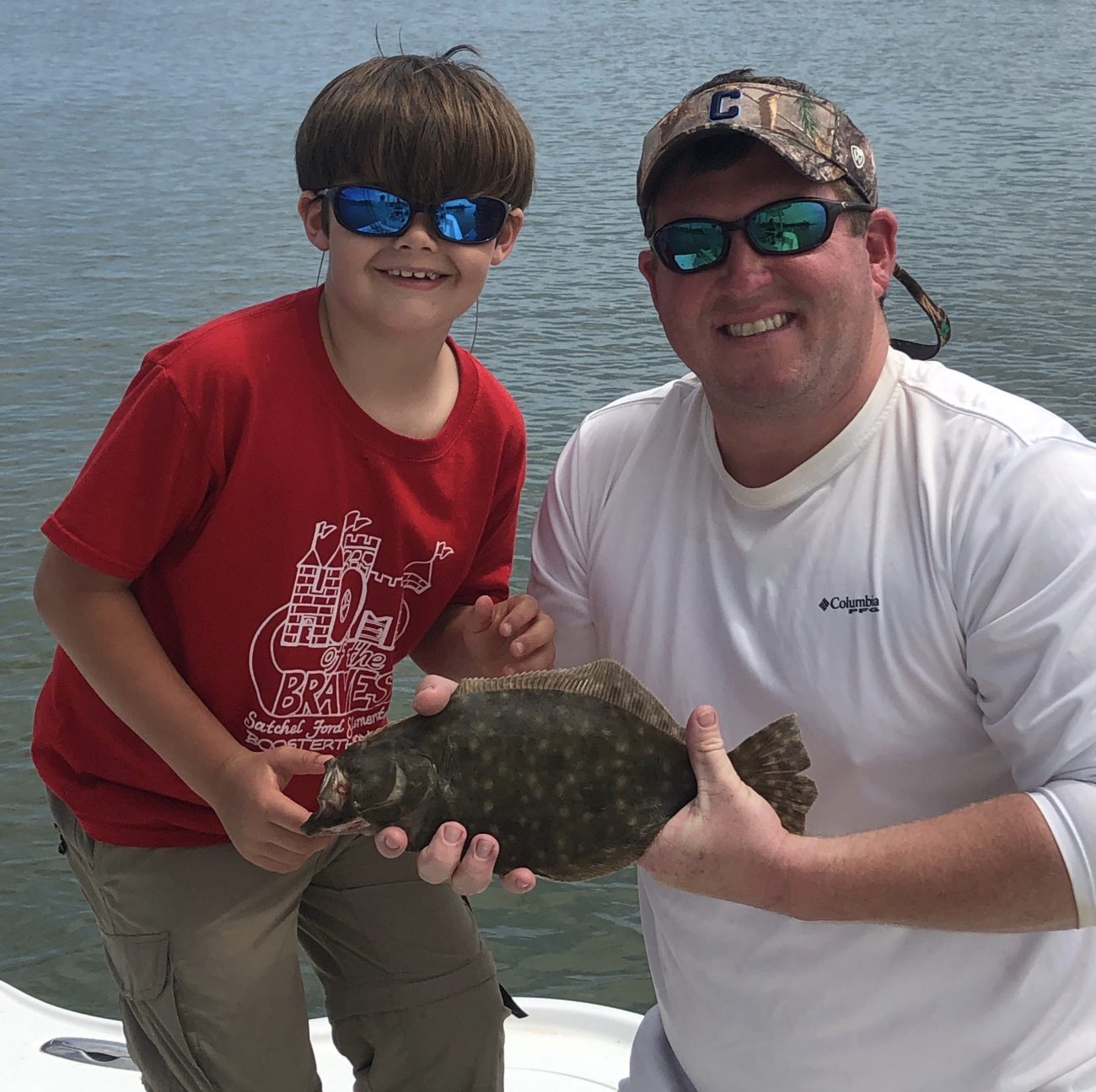 Flounder Fishing Guide Isle of Palms, SC
Captain Legare Leland is an experienced flounder fishing guide in Isle of Palms, SC. His local knowledge of the best fishing destinations and his skill as a seasoned captain will ensure you have a great day on the water. Book a charter with Headshaker Charters today!
About Flounder
Flounder are a unique type of fish featuring a flat body and the ability to camouflage their skin to match what's surrounding them. They tend to lay on the ocean floor, which makes them pretty difficult to see with their camouflage. While this may lead you to believe that they're hard to catch, it's completely possible to land these fish in the Charleston area.
How We Do It
As with every other fish in the sea, there is a specific fishing technique that increases your chances of catching Charleston flounder. As we know, flounder are bottom dwellers that disguise themselves on the ocean floor below. They position themselves in shallow waters and wait for prey to pass above before ambushing them.
In terms of fishing technique, this means a few things. First, you'll need a craft that allows you to navigate through shallow waters. In addition, their feeding method indicates that they will respond well to small, live bait, such as minnows, shrimp, worms, or mullet. Artificial lures, like jigs, should do the trick too. If you place your bait close to the ocean floor and lightly drag it to mimic potential prey, you're likely to get a bite!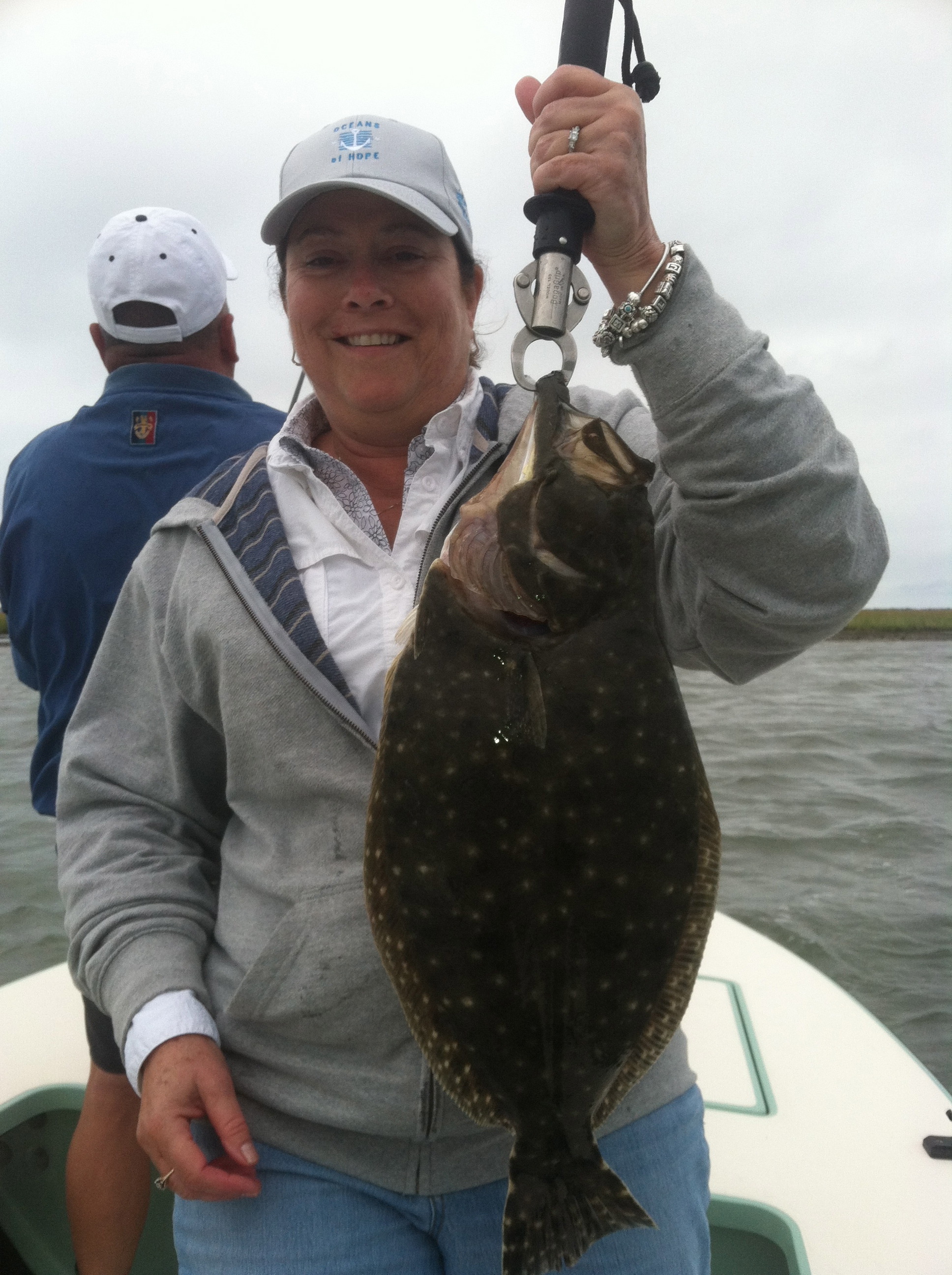 Why Take a Charter?
Are you an avid fisherman? Perhaps you've picked up a rod a few times, or maybe never at all. Whatever your experience, a charter provides a fantastic opportunity for all skill levels.
When you book with Headshaker Charters, Captain Leland will work to give you the best chance at catching beautiful local flounder or whatever species you're hoping to target. For those with little fishing experience, you'll enjoy learning the best techniques and tricks. For others who have been flounder fishing before, you'll have the opportunity to enjoy the activity you love while getting acquainted with the best local fishing destinations. All in all, a charter is something that all ages and skill levels can enjoy!
Book Today
If you're searching for an expert flounder fishing guide in Isle of Palms, SC, look no further. Join Captain Leland of Headshaker Charters on a private charter for a truly fantastic fishing experience. We look forward to helping you catch some of the best local fish in Charleston!