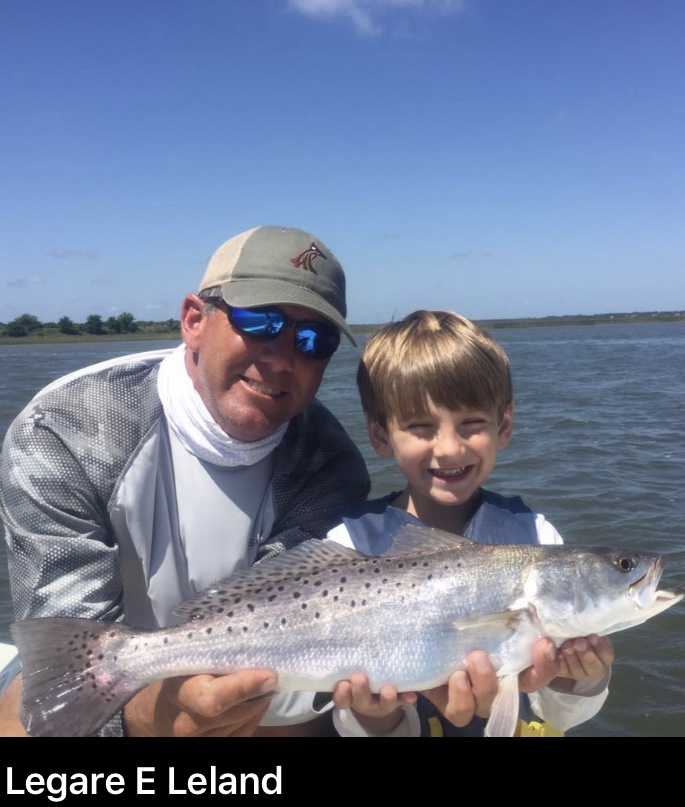 Trout Fishing Guide Isle of Palms, SC
If you're looking for an experienced trout fishing guide in Isle of Palms, SC, call Captain Legare Leland of Headshaker Charters today. As a lifetime Charleston local, Captain Leland has extensive knowledge of the top fishing destinations and techniques for catching all kinds of native species. With his expertise, Whether you're a seasoned pro or new to fishing altogether, you're sure to have a fantastic time on the water with Headshaker Charters!
Trout in Charleston
The type of trout native to Charleston is known as the speckled trout. While this inshore fish inhabits Carolina waters year-round, you're likely to have more luck catching them in the winter months. These fish overwinter in the marshes surrounding Charleston, so this is the perfect time to treat yourself to a fun charter for a chance to reel in this beautifully spotted fish. Spring is another great time to fish for trout in the area, as some of the biggest trout will be looking for spawning grounds during this time.
The Right Techniques
When trying to catch any type of fish, you first need to consider the best type of bait for the specific species. Trout often respond well to artificial baits such as DOA shrimp and soft plastic. Sometimes, they'll even go for topwater plugs, so you may get a glimpse of the fish as it swims to the surface before you reel it in! Captain Leland will provide all of the gear and bait you need for your trip!
Location is Key
Captain Leland knows many of the top destinations where trout tend to congregate around Isle of Palms. This usually includes shallow waters within marshes, the mouths of creeks, and the bends of creeks. The trout will often tuck themselves away from the current in these shallow waters and wait for the current to push baitfish (their prey) across their path.
Book Today
If you're searching for an expert trout fishing guide in Isle of Palms, SC, join Captain Leland of Headshaker Charters today! When you book a private charter with us, you'll get to experience hours of fantastic fishing on the gorgeous low country waterways. Whether you're fishing for the first time or looking to test your skills fishing in Charleston's pristine waters, we'll tailor the trip to your unique needs. We look forward to helping you catch some of the best local fish in the area!